Party Ponies and Friends is a family owned and operated fully functional farm with two locations,Palmer Alaska and Palmer Nebraska.

Our Family Farm has been in our family for 3 generations over 80 yrs. The current descendants running the farm have over 50 yrs of live stock experience.

Our Palmer Nebraska Location operates under the name WWBison Ranch and raises Buffalo as it's primary live stock, as well as Barbados Black Belly Sheep and Kiko Goats.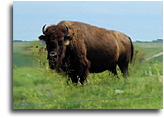 Brian and Amanda Taylor and thier children operate our Palmer Alaska location. Brian Taylor is a life time Alaskan born and raised right here. His wife Amanda was born in ranching community not far from the Family Ranch in Wyoming. She has lived in Alaska participating in Mat Su Valley farming and livestock activities since whe was 7 yrs old. Her Family still owns and operates a family farm in Palmer Nebraska.

The Taylor Family has dedicated thier lives with many sacrifices to establish a fully functional farm in Alaska open to the public. They have land secured and are working hard to develope road access to this land to allow them to run summer camps that will continue to support thier community work. This camp opportunity will fund the many free programs that the Taylor Farm would continue to support.

Amanda was born in Wyoming not far from her grandparents Ranch in Upton Wyoming. Originally a Clyde by birth. She comes from a long line of both farmers and Ranchers. Her mothers side of her family still owns the Family Farm in Palmer Nebraska. Unfortunately the Ranch in Wyoming did not survive the push of mainstream corporate America and was not able to remain a family ranch. It was bought out by the banks in the late 1990's.

After her parents separation Amanda was raised most of her life in Alaska. Having been removed from her familiar farming and ranching community Amanda had a natural bend towards the Mat-Su Valley for her entire childhood and early adult life.

Amanda left the ranching and farming life to pursue a carrier in International Marketing and World Economics. Attending on scholarships school in England, France and Denmark.

You can take the girl out of the country but not the country out of the girl. Amanda found herself right back at her roots and has done a wonderful job learning to do what her family has always done, to raise quality livestock.

Our Farm in Alaska has taken a slightly different direction in it's production of livestock raising both livestock for pets as well as livestock for food.

Party Ponies and Friends is currently establishing a line of nigerian dwarf dairy goats. This line is a combination of nigerians Purchased from a proven dairy line and nigerians maturing at close to 17inches tall making the perfect front yard pet.

Home of the TaylorMade Mini Party Ponies and Friends also breeds Miniature Horses. And Currently has Alaska's smallest Miniature Horse standing at 26inches tall. Little Blue is 8 yrs old and can be seen at almost every event that we do.

Amanda has further taken Party Ponies in a new direction in the last few years with the decision to honestly place her animals in the community where they are needed most. Asking each time "What would Jesus Do?" Thus she started a Youth Work for Riding Program to help her be able to do some events for free or discounted prices for churches and other community events that just couldn't quite cover the cost.

This riding program not only helps youth develop a good work ethic and responsibility it keeps payroll expenses down insuring available funding to cover events such as the Muscular Dystrophy Summer Camp and reduces the fees for the CampFire USA program. The reduced cost in labor insures that money is available to continue to feed, house and care for Party Ponies and Friends Animals so that they are available to participate in these vital events for children with varying needs.

Our Family is proud of this life change in Amanda and continues thank her for her involvement in our community.